For seasoned travellers and adventurous explorers, we tailor-make the travel packages by offering the best combination of airfares, hotels, car rental and sightseeing and so on.
---
Why Nepal Tour Agency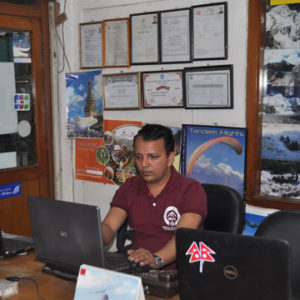 A great selection of Neapl tours and treks has been lined up for you. A varied assortment of itineraries, our trips engulf travelers with views of fabled mountains in Nepal and the swirling mix of culture and religion of Tibet & Bhutan. Our network reaches out to every portion of the great Himalayan region, where the mystical chants of Tibet and the green meadows of Northern India await fortunate travelers. With our experience and knowledge, isn't it time to come join us beneath the blue sky and the glittering snows of the fabled Himalayan Mountains? Become one of leading tour agency "Intel Roshi Tour and Travels' satisfied clients and immerse yourself in a glorious trip designed especially for you!.
Our Nepal itineraries are, in fact, an approximate indication of the schedule, scope of activities, and trip routing, rather than an inflexible schedule of events. Typically there are changes to the daily itinerary depending on local conditions and/or upon request of our quests (provided there is no financial consequence). These changes may vary from specific sights to the village or city visited. Every evening our guests and guide or tour manager will sit down together to discuss the next day's schedule and at this time you will have opportunity to put forth your ideas or request the change you would like to have in the itinerary.
---
Left Aligned Image
The word image is also used in the broader sense of any two-dimensional figure such as a map, a graph, a pie chart, or an abstract painting. In this wider sense, images can also be rendered manually, such as by drawing, painting, carving, rendered automatically by printing or computer graphics technology, or developed by a combination of methods. Images may be two-dimensional, such as a photograph, screen display, and as well as a three-dimensional, such as a statue or hologram.
A volatile image is one that exists only for a short period of time. This may be a reflection of an object by a mirror, a projection of a camera obscura, or a scene displayed on a cathode ray tube. A fixed image, also called a hard copy.
---
Blockquote
The blockquote is used to indicate the quotation of a large section of text from another source. It can be as long or as short as you'd like!

Those of us that had been up all night were in no mood for coffee and donuts, we wanted strong drink. We were, after all, the absolute cream of the national sporting press.
---
See our Official Representative
Official Staff